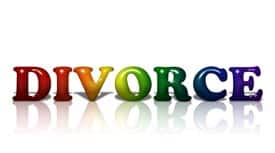 Same-sex marriage was legally recognized in Florida on January 6, 2015.  Same-sex marriages began in Florida following the confirmation of the U.S. District court ruling in Brenner v. Scott, which declared that a prior ban on same-sex marriage was unconstitutional.
The U.S. Supreme Court ruled that love wins!  Justice Kennedy wrote the opinion in favor of the freedom to marry for same-sex couples in all 50 States.  Today, gay couples that wish to marry in Florida have all of the rights that opposite sex couples enjoy.  Marriage, whether same-sex or opposite sex, affects federal benefits such as medicare, medicaid, social security and disability assistance.
Same-sex couples also have equal rights to divorce in the State of Florida.  However, some unique challenges remain for same-sex couples that are navigating the divorce process.  One example is the alimony law and how it is applied to same-sex marriages.  One major factor in determining a potential alimony obligation in divorce is the length of the marriage.
In some instances, the only reason that a same-sex marriage was "short term" as defined under the law is that the couple was not allowed to legally marry in Florida prior to 2015.  An experienced divorce attorney should consider the same-sex marriage ban and look beyond the length of the marriage to consider the length of a financially supportive relationship.
Unique challenges still arise for same-sex couples, even in divorce.  However, I have no doubt that love will continue to win.
Our firm is committed to providing same-sex couples and opposite sex couples with excellent representation in divorce, adoption matters and prenuptial agreements.
Additional information on same-sex marriage is available at Equality Florida Action, Inc., http://www.eqfl.org
About the Author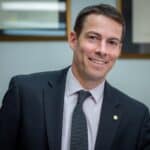 Chadwick M. Layton is a marital law and divorce attorney at Mindful Divorce, P.A. in Palm Beach County, FL.  Mr. Layton is also a member of the Florida Bar Family Law Section, the Susan B. Greenberg Family Law American Inn of Court of the Palm Beaches and the Palm Beach Flagler Rotary Club.
Mindful Divorce P.A.
205 Worth Ave. Suite 303
Palm Beach, FL 33480
Phone (561) 537-8227
Office E-Mail: Chad@mindfuldivorcepa.com
Subscribe to our newsletter