How Do I Avoid Mistakes In Divorce?
A judge once told me that divorce is like an open wound, if left open and untreated for too long, it gets much worse.  This is sage advice.
The timeline used by our law firm to bring a divorce from start to finish is 90 days.  And yes – it's possible in Palm Beach County. The most important tasks to address include filing the dissolution of marriage pleadings with the court, filing the required financial discovery documents pursuant to family law rule of procedure 12.285, reviewing the standard of living established during the marriage and performing an alimony analysis, preparing for a mediation conference and establishing custom goals for settlement, drafting a final marital settlement agreement and setting a final hearing with the court to have the judge ratify our settlement agreement and enter the final judgment of divorce.
If the parties have minor children, a parenting plan and child support guidelines worksheet will also be required.
The steps outlined above are required in almost every divorce matter that we handle.  The keys to avoid delay in divorce are:
1.    Know the law and the procedural rules of divorce to assure mistakes are not made. This one is a no-brainer. As attorneys, it's our job to zealously advocate for your interests, know the governing Florida laws, and know the judge and courtroom process.
2.    Set realistic expectations. Where the goal is to reach an amicable settlement agreement that is fair to both sides, both spouses and legal counsel must be working toward a fair settlement.  Where one spouse or the other seeks to "win the divorce" and fails to follow well established guidelines for what a reasonable divorce settlement looks like based upon the finances of their marriage, delay is much more likely.  An attorney that focuses his or her practice in divorce should be able to provide you with a narrow focus on what reasonable settlement terms look like in your divorce.
3.    Work diligently to accomplish the tasks of your divorce before they become due. This common sense step is not followed in most divorce matters filed in Palm Beach County.  The fact is that the rules of procedure in divorce allow more than 30 days to accomplish each step.  Simply complying with the rules of procedure and failing to approach the divorce with urgency will guarantee a timeline of 6 months or more to finalize your divorce.  Making the conscious effort to complete tasks weekly in your divorce rather than monthly will save you time and money.  Dragging a divorce out is what you are working to avoid.
Working with each client to achieve a low conflict divorce allows our firm to provide clients with a fixed fee divorce option.  Our fixed fees are published on our website at: http://www.mindfuldivorcepa.com  under fixed pricing.
About the Author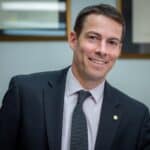 Chad M. Layton is a marital law and divorce attorney at Mindful Divorce, P.A. in Palm Beach County, FL.  Mr. Layton is also a member of the Florida Bar Family Law Section, the Susan B. Greenberg Family Law American Inn of Court of the Palm Beaches and the Palm Beach Flagler Rotary Club.
Mindful Divorce P.A.
205 Worth Ave. Suite 303
Palm Beach, FL 33480
Phone (561) 537-8227
Office E-Mail: Chad@mindfuldivorcepa.com
Subscribe to our newsletter