How Do I Figure Out Alimony and Child Support
The Covid-19 pandemic upended so many different parts of our lives, including the ability to enforce alimony and child support payments. Here's how.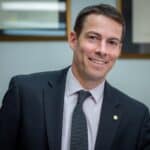 Alimony: Can It Be Modified?
Alimony can be a difficult pill to swallow for some, but it's not written in stone for all eternity. You can modify alimony. Here's how.
How is Alimony Calculated in Divorce?
Alimony is the legal process by which one party in a divorce pays the other to even out equitable distribution of assets. Here's how it's calculated in Florida.