How Do I Figure Out Alimony and Child Support
How The Covid-19 Pandemic is Altering Alimony & Child Support Agreements
What can you do if your employer has shut down or furloughed its employees because of the coronavirus and you are unable to meet alimony and/or child support obligations?
Family law attorneys are working diligently (most of them remotely) with clients that are unable to meet court ordered financial obligations because they have sustained a significant loss of income due to the economic shutdown.
A health crisis such as this, the likes we have never seen before and hopefully we never see again, has already caused significant strain on former spouses that are paying financial support and former spouses that are not receiving support.
Florida law provides that a former spouse that is unable to pay alimony or child support must take prompt and specific legal action to protect their legal rights.  If you can't make your support payments in full, you must take legal action at the time the circumstances arise which caused you to suffer the loss in income.
If you fail to take prompt action to protect your legal rights, you will be unable to raise defenses later which prove that you really suffer a dramatic loss in income through no fault of your own.
This is a legal matter where time is of the essence.  If you have suffered a substantial loss in income and you cannot make your alimony or child support payments, you should take legal action now to protect your rights.
Additional information is available at our website or by calling in to schedule a virtual family law consultation.
About the Author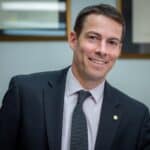 Chad M. Layton is a marital law and divorce attorney at Mindful Divorce, P.A. in Palm Beach County, FL.  Mr. Layton is also a member of the Florida Bar Family Law Section, the Susan B. Greenberg Family Law American Inn of Court of the Palm Beaches and the Palm Beach Flagler Rotary Club.
Mindful Divorce P.A.
205 Worth Ave. Suite 303
Palm Beach, FL 33480
Phone (561) 537-8227
Office E-Mail: Chad@mindfuldivorcepa.com
Subscribe to our newsletter