How to Succeed in Divorce Mediation
Most people going through divorce don't want to go to court.  You don't want to fight.  You don't know what a reasonable divorce settlement looks like based on the specific finances and facts of your marriage.  Mediation is the best alternative to court and unnecessary litigation.  The goal is clear.  Let's work to draft a custom settlement agreement for your divorce.
How to Succeed in Divorce Mediation
I have helped clients successfully resolve their divorce matters for over twelve years.  Mediation is an alternative dispute method that is widely used in Palm Beach County divorce cases.
Prepare for Divorce Mediation
Effectively resolving your divorce at mediation is like most things in life, preparation is key.
Prior to mediation, your attorney must put in the work to assure that you are  prepared to settle your divorce.  This means that the proper pleadings have been filed with the court outlining the unique issues of your divorce.  (e.g., marital home, retirement/brokerage accounts, alimony, parenting plan, child support).
Next, your attorney must assure that you are in full compliance with the mandatory disclosure requirements of divorce.  Your attorney should also take action to require your spouse to comply with their discovery requirements.
Once these steps are completed, a mediation notebook must be prepared to include the key issues in your divorce.  Proposed solutions must then be drafted for each of these issues that comply with divorce law.  This will also include developing a financial picture for you over the next five years.  You are transitioning to life as a single person.  Any assets and financial distribution you receive from the divorce must be analyzed to assure that you will be financially stable going forward after the divorce is over.
Marital Settlement Agreement
Finally, once you have worked with your attorney to put in the hard work necessary to prepare for mediation, you are ready for the big day.  On the day of mediation, you and your attorney will be fully prepared to negotiate and sign a fair settlement agreement to resolve your divorce.  This will be your final marital settlement agreement and it will resolve all issues of your divorce.
Uncontested Final Hearing
Following the execution of your final marital settlement agreement, your attorney will schedule a 5-10 minute uncontested final hearing to have the court ratify your settlement agreement and enter your final judgment of dissolution of marriage.
Experienced and Ethical Divorce Counsel
Our firm has procedures in place for mediation to occur within 60 days of filing for divorce.  We understand that mediation is very likely the best solution to your divorce.  Therefore, we work hard to make sure that you are fully prepared for mediation.  We attend the mediation conference with you and work to amicably settle your divorce.  The procedures we have in place and our experience in divorce have resulted in over 90% of our cases being settled at mediation.
Our business is making sure that your divorce is handled professionally and promptly.
Additional information is available on our website including:
About the Author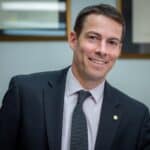 Chadwick M. Layton is a marital law and divorce attorney at Mindful Divorce, P.A. in Palm Beach County, FL.  Mr. Layton is also a member of the Florida Bar Family Law Section, the Susan B. Greenberg Family Law American Inn of Court of the Palm Beaches and the Palm Beach Flagler Rotary Club.
Mindful Divorce P.A.
205 Worth Ave. Suite 303
Palm Beach, FL 33480
Phone (561) 537-8227
Office E-Mail: Chad@mindfuldivorcepa.com
Subscribe to our newsletter